Application ToolsGrants ManagementGrant Writing Webinars
The Living Traditions Grant funds individual master folk artists and cultural organizations to support exemplary traditional arts projects in Nevada. Non-competitive grants of $1,500 are awarded to projects that demonstrate significant impact within a particular tradition or cultural community.  Applications will be accepted throughout the year as funds are available for projects taking place before June 30, 2019.
Please contact Folklife Program staff before submitting an application.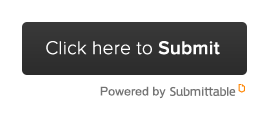 ---
GENERAL INFORMATION
---
WHO CAN APPLY?

Individuals
Master folk/traditional artists and cultural practitioners.
Intermediate- or advanced-level folk/traditional artists and cultural practitioners who wish to work with master artists.
Community scholars who wish to research and/or document their own traditions.
Organizations
501(c) 3 nonprofit organizations, incorporated in Nevada, with annual arts and culture budgets of $100,000 or less (organizations that have applied for 501(c)3 status can apply using a fiscal agent). See the Grant Guidelines booklet for information on Fiscal Agents.
Units of state or local government or federally recognized tribes may also apply if their annual cultural programs budget is less than $100,000.
Those who have not previously participated in NAC programs should talk with Folklife Program staff before applying. Artists and organizations may receive NAC funding for one project during a fiscal year and are generally limited to three consecutive years of Living Traditions funding. Organizations that have been funded during the current fiscal year through an NAC Project, Arts Learning, or Partners in Excellence Grant are not eligible to apply for LTG funds.
Examples of Eligible Projects
Traditional arts mentorships, apprenticeships, or small group learning activities.
Workshops and gatherings that bring together traditional artists, cultural specialists, and/or community leaders to share skills and information.
Conservation, creation, or acquisition of important traditional cultural items for public display or use in outreach activities.
Intergenerational classes or other educational programs within a cultural community (such as after-school youth programs, dance ensemble classes, summer programs, etc.).
Festivals, cultural events, concerts, gatherings, conferences and seminars (including artist fees, publicity, facility and equipment rentals);
Documentation of traditional arts, skills, ceremonies, beliefs, or performances for the benefit of an individual traditional artist or a cultural community, or for the purpose of public education. NAC Folklife Program.
Cultural learning projects, performances, or demonstrations at museums, schools, local organizations, and community centers. Support for artist residencies is also available through the Artist Residency Express Grants.
What We Do Not Fund
Purchase of food or beverages
Projects limited to an historical emphasis including programs presenting the re-creation of past lifestyles or re-enactments of historic events
Projects based in educational institutions (pre-K-12, private schools and universities), such as folk-arts-in-education projects, that can be funded through Artist Residency Express or Arts Learning grants.
Travel that is not directly related to the Living Traditions project.
More than one proposal per individual or organization
Projects whose main purpose is fundraising
Commercial (for profit) enterprises
Successful Applications Will
Explain the significance of folk and/or traditional arts in the family and/or cultural community that is represented;
Establish the viability of the project with a realistic work plan, appropriate budget, and qualifications of project participants;
Provide compelling evidence of community support and strong potential for community impact;
Describe the potential for long-term benefit to traditional artists or tradition bearers
---
STAFF ASSISTANCE
---
Pat Atkinson, Folklife Director, 775-687-7103 or email
Rebecca Snetselaar Folklife Specialist, 702-486-3739 or email