Applying for NAC grants can be a highly competitive process for limited funds. The strongest applications demonstrate a thoughtful planning process that includes an understanding of the community to benefit from the proposed project, an assessment of needs, and a concise explanation of how the project was designed and how it will be funded. NAC recommends that you read the Grant Guidelines thoroughly before beginning to work on your grant application. All NAC grant applications must be submitted through our online grants management system. Follow the online instructions to register, create your applicant profile, answer narrative questions, complete the budget section, upload support material and submit the completed application.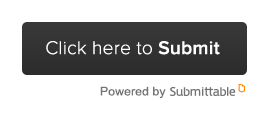 ONLINE GRANT SYSTEM
Webinar: FY20 Grant Workshop (Coming Soon)
FY20 Grant Workshop Presentation PDF
Webinar: How to Use the New Online Grant System
Application Submission Guide
APPLICATION SUPPORT MATERIAL
FY19 Jackpot Grant – Support Materials Checklist
How to Write an Artist Resume and Biography
Folk and Traditional Artists – Biography Samples
BUDGET TIPS
Budget Instructions
Calculating In-Kind Contributions
GRANT WRITING TIPS
Ten Tips & Strategies for Successful Grant Proposals
Grant Writing Tips for NAC
---
QUESTIONS?
For technical questions regarding your online account including username/password issues contact:
Submittable Technical Support
Email: support@submittable.com
Phone: (855) 467-8264, ext. 2
Web: help.submittable.com
For questions regarding Nevada Arts Council grants and applications contact:
Nevada Arts Council – Grant Management Team
Email: grants@nevadaculture.org
Phone: (775) 687-7104